Affiliation Services
Obtaining Regional Center designation can be a daunting, expensive, and unpredictable process. To help alleviate some of the inherent inconveniences involved, Gate Industries offers Regional Center affiliation services to developers and EB-5 professionals, both through the lease and purchase of pre-existing regional centers and by establishing new regional centers where needed. Regional Center affiliation is a cost-effective solution and particularly advantageous for those wishing to begin a project immediately.
Gate Industries has extensive experience establishing and managing EB-5 Regional Centers along the East Coast and maintains a coast-to-coast affiliate network of USCIS-approved regional centers. Our expansive coverage allows us to be involved in a variety of projects across a wide range of industries.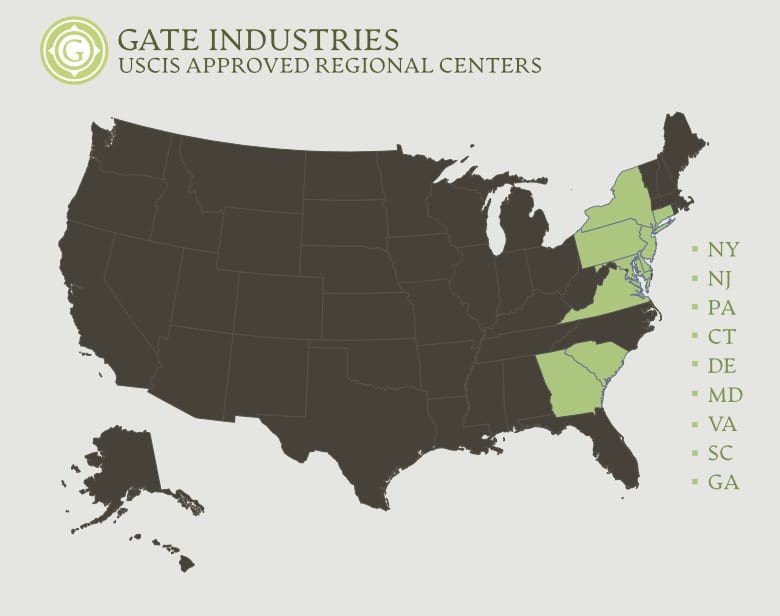 As one of the nation's leading EB-5 Regional Center consultants, Gate Industries is intimately familiar with the particulars of the EB-5 Program and our experienced staff would be happy to speak with you on partnership opportunities.
Please contact us today to begin the affiliation process.